| | | |
| --- | --- | --- |
| | Orangeburg Data Center Services | |


We offer Orangeburg data center services to companies who need an ultra reliable data center
near New York City, but not in the city. This data center is 25 miles from Manhattan and synchronous
with Manhattan, Connecticut and key facilities in New Jersey. This facility is an optimal location for
latency-sensitive applications, business continuity and disaster recovery facilities. The state-of-the-art
building is designed to meet the highest standards of infrastructure requirements to service the New
York and New Jersey markets. Ample access to power satisfies and exceeds critical networks' needs
for connectivity with 2N power available, this Orangeburg data center is ready to meet the most
stringent requirements.

Below are the major specs for this Orangeburg data center:


180,000 sq. ft. of data center space available immediately
30,000 sq. ft. of Office/BCDR space available immediately
Multi-tenant data center space (1,200-3,000 sq. ft. suites) with conference room, break room and office space available immediately
Power:
24 MW provisioned
12 MW on-site
Lowest cost power in region
Two separate 13.2 kV feeds from different substations in NY and NJ.
Connectivity and Network:
Multiple lit and dark providers
Access to connectivity hubs at 60 Hudson and 111 8th Avenue
Access to New York, New Jersey, and Connecticut data centers
Expansion Plans:
60′ tall extension of 230,000 sq. ft.
Planned second building for a total of 462,000 sq. ft.
Onsite substation with 50 MW capacity

Please click below to request a quote for:
Orangeburg Data Center Services

You can also call us at 1-800-400-2246 for a free consultation,
we welcome your call and promise the best data center value.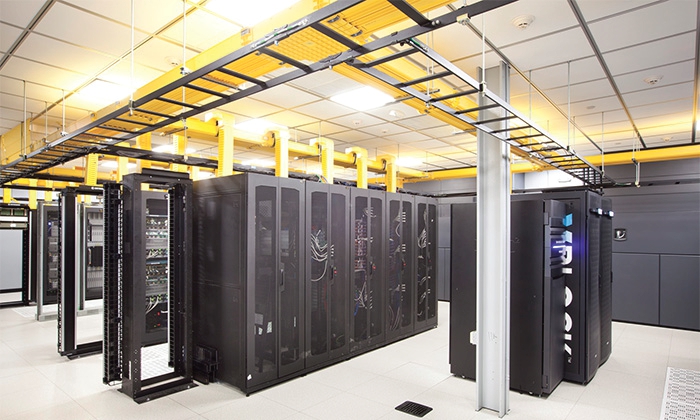 Main Page | Fiber Internet | Gig-E | Data Center | Request Quote