Los Angeles Wireless Internet Service Provider for Business
| | | |
| --- | --- | --- |
| | Los Angeles Wireless Internet Service Provider Rate Quotes | |


We provide Los Angeles wireless Internet service rate quotes to business
customers who need highly reliable and flexible bandwidth from 1 MB to 1 GB.
Our WiMax networks totally bypass the local phone company, so you will enjoy
the benefits of lower rates and higher reliability. WiMax connections are very
secure and offer you the best possible dedicated bandwidth.

Please call us at 800-400-2246 for a free consultation, or
click on the link below to fill out our online quote request form.


Please click below for:
Los Angeles Wireless Internet Service Provider Rate Quotes

Below are several of our coverage maps for the Los Angeles area: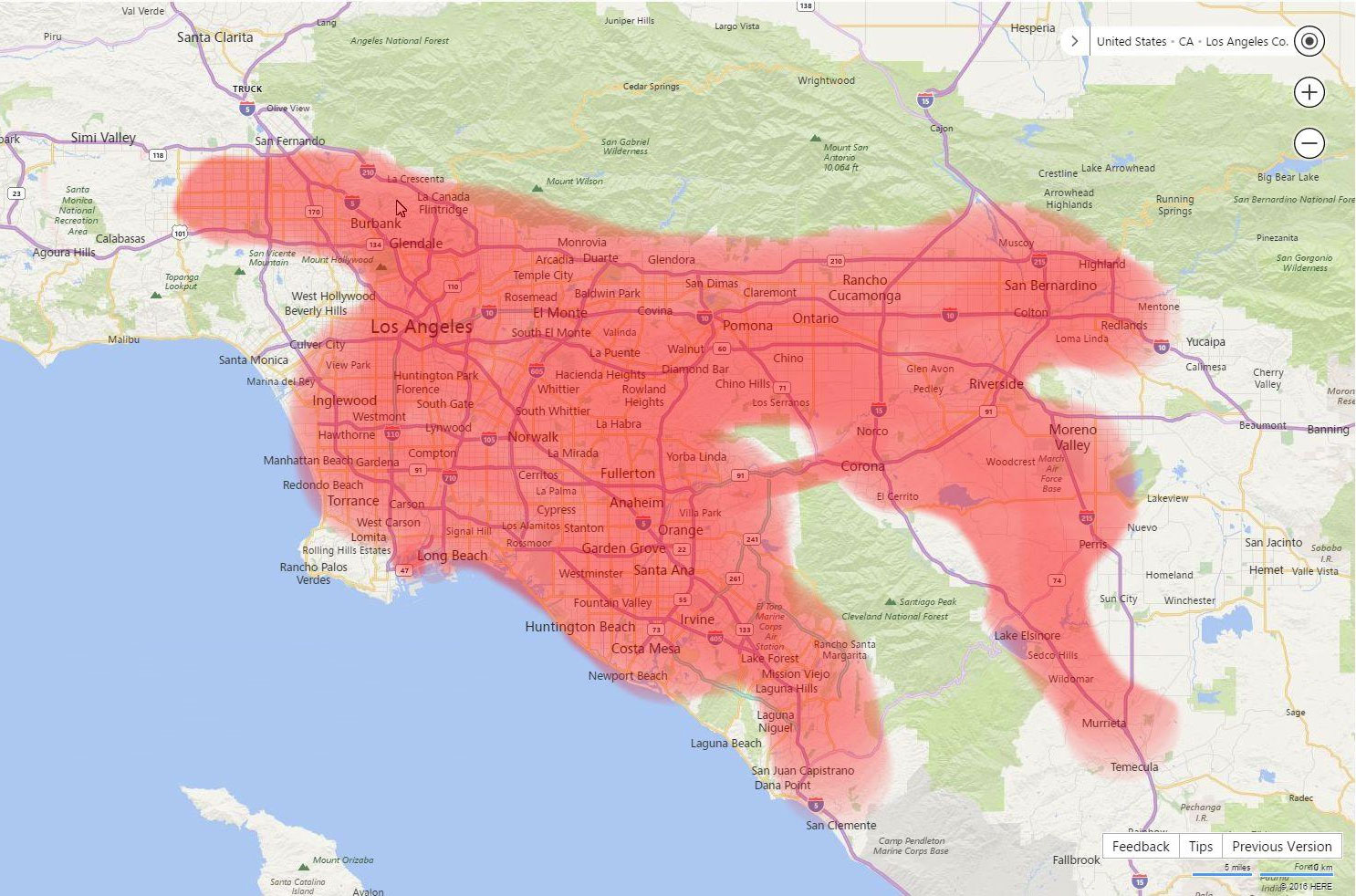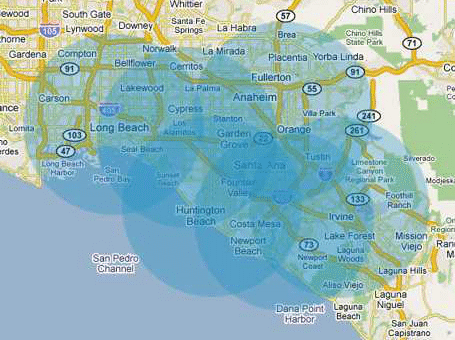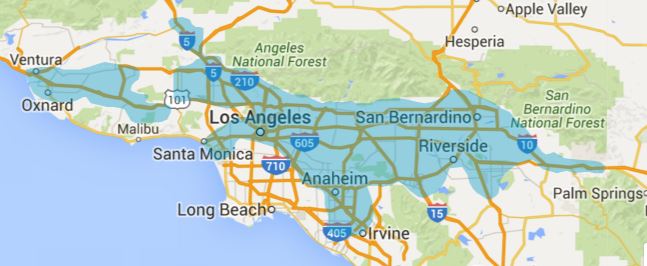 Below are some of the other cities where access is available.
Agoura
Agoura Hills
Agua Dulce
Alameda
Aliso Viejo
Altadena
Anaheim
Anaheim Hills
Artesia
Atherton
Bellflower
Belmont
Berkeley
Beverly Hills
Brea
Buena Park
Burbank
Calabasas
Calabasas Hills
Camarillo
Campbell
Canoga Park
Carpinteria
Carson
Casitas Springs
Castro Valley
Century City
Cerritos
Chatsworth
Commerce
Cornell
Costa Mesa
Culver City
Cupertino
Cypress
Dublin
East Palo Alto
El Rio
Emeryville
Encino
Fillmore
Flintridge
Foothill Ranch
Foster City
Fountain Valley
Fremont
Fullerton
Garden Grove
Gaviota
Glendale
Goleta
Goleta
Granada Hills
Hawaiian Gardens
Hayward
Hidden Hills
Highland ParkHollywood
Huntington Beach
Inglewood
Irvine
Isla Vista
La Canada
La Crescenta
La Habra
La Mirada
La Palma
Las Vegas
Laguna Hills
Laguna Woods
Lake Forest
Lakewood
Long Beach
Mar Vista
Marina Del Rey
Meiners
Menlo Park
Milpitas
Mission Viejo
Monte
Montecito
Montrose
Moorpark
Mountain View
N Hollywood
Newark
Newbury Park
Newhall
Newport Beach
Nido
North Hills
North Hollywood
North Las Vegas
Northridge
Oak View
Oakland
Oaks Mission Hills
Ojai
Orange
Oxnard
Pacoima
Palo Alto
Panorama City
Paramount
Pasadena
Piru
Placentia
Pleasanton
Port Hueneme
Redwood City
Reseda
Rossmor
Sagus
San Buenaventura
San Fernando
San Francisco
San Jose
San Leandro
San Lorenzo
San Marino
San Mateo
Santa Ana
Santa Barbara
Santa Clara
Santa Clarita
Santa Monica
Santa Paula
Santa Susana
Santa Ynez
Saticoy
Seal Beach
Sepulveda
Sherman Oaks
Sierra Madre
Signal Hill
Simi Valley
Somis
South Pasadena
StanfordStanton
Studio City
Summerland
Sunland
Sunnyvale
Sylmar
Tarzana
Thousand Oaks
Topanga
Tujunga
Tustin
Union City
Universal City
Valencia
Van Nuys
Venice
Ventura
Verdugo City
Vernon
View Park
Villa Park
West Hills
West Hollywood
Westchester
Westlake Village
Westminster
Windsor Hills
Winnetka
Woodland Hills
Woodside
Yorba Linda






Below are the areas where we can help you locate WiMax connections:
Main Page | Atlanta | Baltimore | Boston | California | Chicago | Cleveland | Dallas | Ely NV
Fort Lauderdale | Ft. Worth | Houston | Las Vegas | Little Rock | Los Angeles | Miami
Milwaukee | New York | New Jersey | Orange County | Philadelphia | Phoenix | Rhode Island
Sacramento | San Diego | San Francisco | Santa Barbara | Seattle | Ventura | Virginia


Copyright © 1994-2016 Infobahn, Inc., all rights reserved. Phone 1-800-400-2246